The last twelve months have challenged and shaped us inevitably, and I'm a firm believer that adversity is there to be overcome and to look for silver linings. Here are some of the keywords I've observed in my social circles to wrap up the complex year 2020: Gratitude, Courage, Hope and Resilience.
I hope some of you will resonate and carry these sentiments into the new year.
It is also the time of the year for making new year's resolution again – whether you stick to them or not, the reason we make them is because of this four-letter word – HOPE. You might surprise yourself when you reflect upon the year twelve months down the road, who knows?
It is also interesting to know that the word resolution comes from the Latin word 'Resolutionem', which means 'a process of reducing things into simpler forms'.
So let's not beat ourselves up for creating resolutions that seem like moonshot and to only find ourselves giving up after a few weeks.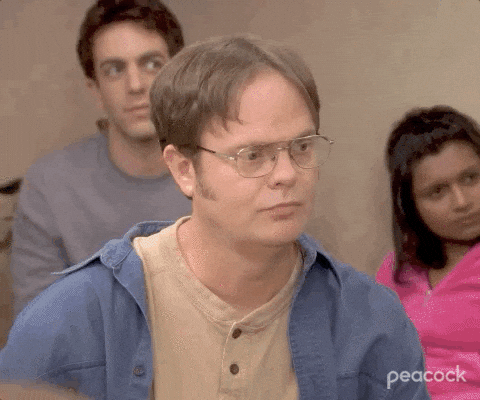 I've put together a list of resolutions that are kinder to our well-being and open us up for more happiness.
1. Save More
Look for ways to save more and be smarter about your purchases such as using a credit card to your advantage, convert some of your points or miles into rebates, and look out for discount codes and flash sales.
I know New Year's resolutions can be hard enough to keep even when the world isn't in a pandemic. But the last 12 months have been rough, to say the least. It's always important to have a nest egg or emergency fund you can fall back on.
Tip: Take a little time at the start of 2021 to put together a spending plan. It is slightly different from a budget. In that it allows you to choose what you must spend money on each month and understand your spending motive and habit. If you find yourself spending less than what you've budgeted for each month, it could be a sign of improvement on your money mindset, and you should transfer the amount into your savings or emergency fund.
---
Get it by Changi Recommends is kicking off the new year with 8.8% OFF with no minimum spend. Use <HAPPY88> to enjoy 8.8% off your purchase. 
---
2. Spend more time in nature
Singapore is an evergreen city, and there are plenty of gardens, parks and green spaces for our enjoyment. Research studies have shown that time spent in nature will help alleviate stress and anxiety, boost our mood, and increase feelings of well-being and satisfaction. Whatever you name it – forest bathing, ecotherapy, nature appreciation, mindfulness in nature, our brain benefits from a journey back to nature.
Tip: Schedule hiking trips with your family and friends. Go on a bike ride around Singapore's park connectors. If you're eligible to use SingapoRediscover Vouchers, sign up for local farm tours and activities.
---
Check out the Changi Go App which lets you discover and book things to do, and even hail a ride near you at the best prices.
Available to download on Android and iOS device
---
3. Get quality sleep
Do you practise good sleeping habits? For example, putting your smartphone away from your bed? The beginning of a new year is an excellent time to evaluate the consistency of your sleep and adjust any old patterns that hinder your zzzs.
Remember that you will eventually be more driven to eat healthier and move more when you sleep well, you will also feel less depressed, think more clearly, boost your mood, and simply be happier!
Tip: Take this short quiz to get your sleep habits back on track.
---
4. Write down things you're thankful for
It's hard sometimes to feel gratitude as we struggle through the pandemic and that makes it all the more meaningful for us to be thankful for the little things in life such as fresh air, clean water, having a meal with friends, living in a peaceful neighbourhood, so on and so forth. Choosing to write down things you're grateful for will uplift your mood and inspire you to be a better person.
Tip: Get a notebook and write down at least 3 to 5 things you're grateful for before you go to bed every day. You might find your list growing over time, and that's a good thing!
---
5. Invest in developing yourself 
If we stop learning, we stop growing, and that can be stifling to increasing ones' happiness and self-esteem. Learning something new doesn't have to be limited to your academic and career development. It can be picking up a new language or starting a new hobby.
Identify one to two subject matters that make you happy, and you would like to focus on this year, and even if you commit a few minutes or an hour per day, you're still moving on the trajectory to gaining new knowledge.
Tip: You can learn something new in just 5 minutes a day with Deepstash app, a curated platform that offers simple tips and ideas on happy living, personal development and time management. Instead of scrolling through Instagram on your commute, try Deepstash.