This year's celebration falls on June 20, the third Sunday in June; it's the day when fathers are recognised for their love and dedication to their work and family; it is only deserving that fathers enjoy a day for themselves. This is the perfect time of the year to thank fathers for them lending their strength to their families and their determination to see that goals are accomplished.
While it's not a public holiday, Father's Day is a good opportunity for families to spend time together. And what better way to celebrate together than with delicious wines over dinner?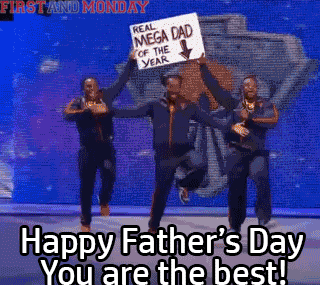 There are many great-tasting wines found in wine stores and supermarkets. But we've all been there: Before you know it, it's the week before Father's Day, and you haven't gotten Dad a gift yet. But luckily for all of you last-minute shoppers, there's same-day* delivery by GetIt, so which means you can get a great gift anytime for your avid wine drinker at home.
So what could be that perfect bottle of wine to celebrate Father's Day? Read on for our 5 recommendations.
🍷Enjoy same-day* delivery with getIt by Changi Recommends. Download Atome app and pay over 3 easy payments today!  
5 Delicious Wines to Celebrate Father's Day
View this post on Instagram
1. Tio Pepe Fino Sherry
If dad enjoys something light, like a delectable slider or scrumptious appetizers, the Tio Pepe Fino Sherry is a stellar pairing to these bite-sized snacks. Tio Pepe Fino Sherry is Spain's best-selling white wine, made from Palomino Fino grapes grown in the ideal weather conditions and landscapes to achieve a dry and crisp taste. This taste is further accentuated by hints of citrus and fresh tree fruit, providing an aftertaste that complements the freshness of seafood and vegetables.
---
2. Philippe Dreschler AOC Alsace Gewurztraminer
Celebrating Father's Day with a barbeque at home? Philippe Dreschler AOC Alsace Gewurztraminer is a complex and fruit-forward white wine from Alsace, France. The wine has a pale yellow with golden hues in colour and aromas of tropical fruits on the nose. A semi-sweet tasting white wine with a mouthwatering tartness and a long finish. It goes well with meat dishes, spicy food and cheese.
---
3. Pontet Canet 2011 
The Pontet Canet 2011 is a highly sought-after vintage wine from the Pauillac region in Bordeaux, France. Several wine critics have given the Château Pontet-Canet winery a score of 100. The Pontet Canet is a favourite among red wine connoisseurs, and it can age well for 20 to 25 years. Bordeaux region is also notable as a meat-eating region, so this is a red wine that is best paired with roast beef, lambs with herbs, which adds an interesting spice to the wine.
Made from a blend of biodynamically grown Merlot, Cabernet Sauvignon, Cabernet Franc, and Petit Verdot, the full-bodied red wine exhibits a dense purple colour with an expressive aroma of dark fruits. The palate is soft and pleasing with juicy blackcurrants, hints of spice and mineral, along with fine tannins, which give a lingering aftertaste. A bold and classy wine that is ideal for special occasions.
---
4. Yellow Tail Moscato
For fathers out there that secretly (or not-so-secretly) harbour a sweet tooth.
Yellow Tail Moscato, a refreshing and playful blend of fruit flavours, is produced in the cool and coastal areas of South Australia. The Yellow Tail Moscato is refreshing with notes of citrus and tropical fruits throughout the palate with well-balanced sweetness. It is a smooth drinking Moscato that can be easily enjoyed on its own or with light dishes and desserts.
---
5. La Torretta Cabernet Sauvignon IGT Tre Venezie
Another regal and exciting choice to enjoy is the La Toretta Cabernet Sauvignon, with its beautiful deep red colour and spiced fruit flavours. This gorgeous wine comes from Italy's Tre Venezie's Veneto wine region and is well-known for its excellent red wine, reflecting the terroir.
The La Toretta Cabernet Sauvignon 2018 is unoaked with notes of cassis, blackberry, and plum throughout the palate. The full-bodied red has hints of cherry and a mild tannin that is satisfying but reserved. It's an approachable and food-friendly wine that is velvety and pleasant with a long finish. This wine is brilliant to pair with rich pasta and a variety of meats.
And these are just some of the wines that are bound to make the day extra special for fathers out there. Of course, there are more selections, so feel free to pick out what you like best and experiment.