When considering alcoholic drinks, whether it's for a party or just over a hearty dinner, there is no doubt that the light and refined taste of cider will complement the meals and conversations shared throughout the night. Ciders, primarily made with delicious fruits, are generally sweet and dry, making for a drink that most people can ease into. The fruity aromas are seductive in smell, and with a burst of complex flavours that hits the spot, ciders are sure to make nights sweeter as the apples and grapes from which they are made.
There are so many ciders to choose from in the market today, but should one look for specifics, this list may come in handy who would like to know what's in store for them when choosing their exciting ciders for the night.
View this post on Instagram
We start easy with the elegant fragrance of the Somersby Sparkling Rosé. This apple cider is bursting with sweetness without being too heavy on the palate, and it is an impressive drink that is sure to keep conversations flowing with ease. Whether meeting people for the first time or for the first time in a long while, the Somersby Sparkling Rosé is sure to leave a lasting impression when this is the drink of choice on your meetings or gatherings. With only 4.5% alcohol in every bottle, this light cider wants its drinkers to enjoy its tastes without worrying too much about alcohol content. Perfect after a casual meal and for a night of catching up with friends.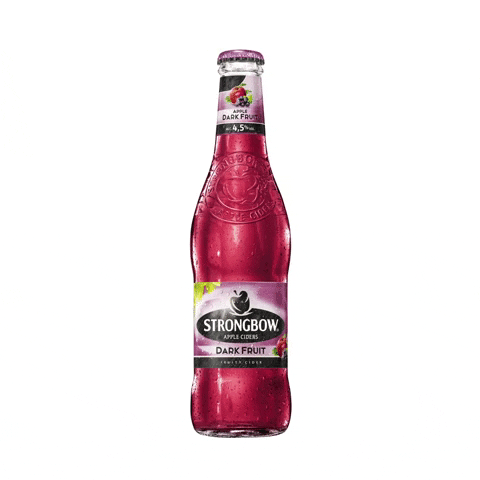 Looking for a cider to go with a feast? The diverse flavours in the bottles of Strongbow Apple Cider Dark Fruit will complement just about anything served in the banquets. Strongbow Apple Cider Dark Fruit encourages experimentation with its food pairings because of its strong and robust flavour, from juicy roast meats to delicious fruit pastry choices. This cider is best enjoyed with ice and makes it a point to satisfy any complex tasting food cravings. It's a great choice as a celebratory drink on special occasions and a premium choice for classy gatherings.
View this post on Instagram
The Kopparberg Strawberry & Lime Cider is another spectacular blend. This adventurous cider brew is a great summer treat and is a lot of fun to drink, as the name suggests. This drink distinguishes itself from traditional ciders because of how bold the flavours of lime and strawberry are in a traditional apple beverage.
View this post on Instagram
But if it's good old-fashioned cider, one that is bound and strengthened by tradition, Somersby Apple Cider makes a strong and refined case as a brew crafted with balance and flavour in mind. Utilising the taste of green apple as its base, the Somersby Apple Cider brew has the familiar sweet taste of apples and the tangy sour hint from their unripened counterparts. With this mixture of both apples, this brew gives the best of both worlds, and the result is an exciting, aromatic union that stands proud of its traditional roots. Somersby Apple Cider pairs well with fresh foods like salads and seafood, bringing a new level of freshness to these dishes.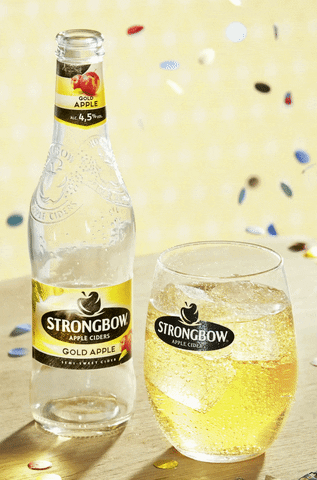 To cap off the list, we turn to quite a regal choice with Strongbow Gold Apple Cider. From the moment a bottle of these brews are opened, the nose is greeted by the intense aroma of apples just swelling out. This strong scent is the perfect introduction to what Strongbow Gold Apple Cider brings to the table. This brew is jam-packed with strong, bitter-tasting apples and can be quite tangy in specified amounts. Paired with a strong, sour aftertaste and this brew may just be the perfect nightcap after a long day. These flavours come at a cost as the alcohol content of this cider settles at a daunting 5.7%, so caution is advised when drinking Strongbow Gold Apple Cider. This brew works its magic well with fresh fruit and seafood.
With so many ciders to choose from, this list could miss notable brands and brews. But for quality, these cider brews are where bets will pay off for a great time out with friends and family.
---
Enjoy same-day* delivery with GetIt by Changi Recommends! 🛒 Download Atome app and pay over 3 easy payments today! Get everything you need with GetIt by Changi Recommends 👏🏻