Do you love hawker food? One of the best and most authentic experiences in Singapore is really going on a food tour and savouring the best hawker foods. I'm Singaporean and I love my hawker food (even if I have to beat the crowd and stand in line for one hour). That was the good ol' pre-coronavirus days.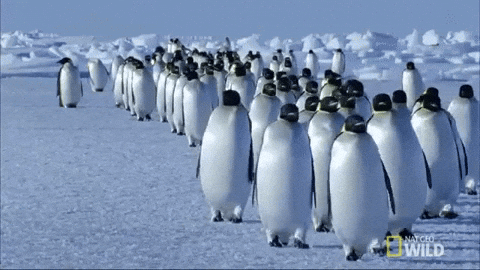 These days, the idea of queueing doesn't seem to be 'right' in this current climate. Some might say that 'Well, I have a mask on!' Then again, you know that's how you can get mask-related acne if you insist on queueing in the humid weather and environment.
However, that is not to say that you can't enjoy hawker food, in fact, most of the local eateries are going digital and this means greater convenience for time-starved working parents and millennials. And I don't see myself eating salad and oatmeal every day.
Want to support the local food scene? We've round up several tasty hawker fares for you to enjoy comfortably at home (or in the office)!
Plus, they are all available for islandwide delivery! 
Some good ol' fragrant coconut rice for Nasi Lemak, along with crispy fried chicken, otah, and sambal chilli make for a satisfying lunch! Besides the choice of coconut rice, you can also find Chinese-style fried rice to create your own version of nasi lemak!
Use <FOOD39OFF> to enjoy $3.90 off with no minimum spend here!
---
For the calories-conscious folks, simply go for Fong Yong Tau Foo!
Apparently, Fong Yong Tau Foo is the lunchtime crowd's favourite eatery in Bukit Merah. The standalone eatery takes pride in crafting fresh ingredient and soup base. Besides the typical ingredients like minced meat in tofu, mushroom stuffed with fish paste, you can find bacon wrapped with enoki mushroom and even hash brown potato patties! For the health-conscious, there are also a variety of veggies to choose from. Each ingredient is affordably priced at $0.80.
Use <FOOD39OFF> to enjoy $3.90 off with no minimum spend here!
---
If you lived in Upper Thomson, this is what they often called The Hokkien Mee Place.
Hokkien Mee (stir-fried prawn noodles) is one of the most well-loved hawker dishes in Singapore (and Malaysia). It's the kind of dish that can easily spark debates among foodies. If you have not tried Soon Hock Hokkien Mee before, this should be on your radar and you won't be disappointed! It's one of the most recommended Hokkien Mee stalls in town with plenty of 4-stars Google reviews!
Use <FOOD39OFF> to enjoy $3.90 off with no minimum spend here!
---
One of the most popular local eats in Ang Mo Kio.
Seafood lovers are no strangers to Big Sumo Prawn & Fish soup! This is the place to be if you want to sink your teeth into supersized lobsters, prawns and clams in flavorful broth – definitely calories worth having if you don't mind shelling out a few more dollars!
Use <FOOD39OFF> to enjoy $3.90 off with no minimum spend here!
---
Yes, we're still in the Ang Mo Kio. This is the carrot cake stall that was cast in the spotlight because of the never-ending long queue in a non-descript neighbourhood coffee shop. What's the charm? According to the people of Ang Mo Kio, this carrot cake stall has been around for 30 years! Helmed by a veteran hawker, a cheerful old man in his late 70s, he has been frying delicious carrot cakes for decades. However, he has retired from his craft in 2018 and handed over to a new generation of hawker. So we asked around if this still tastes as good and the verdict is – yes, albeit missing the sprightly personality.
Now, you don't have to queue anymore, simply order online and have your fill!
Use <FOOD39OFF> to enjoy $3.90 off with no minimum spend here!
---
Welcome to the modern Satay Club! For those working in the CBD area, you would have heard of this stylish eatery that serves satay (grilled skewered meat) with sweet and sour pineapple peanut sauce. What's interesting about Big Brand Satay Boutique is that they offer two different styles of Satay – Malacca and Hainanese. Technically speaking, satay is barbecued meat, but what makes it a unique Southeast Asian street food is the variety of ingredients that go into the meat marinade and when you grilled over high heat, the smoky aroma of satay is unmistakable.
The Hainanese-style satays are juicier and lightly marinated which tastes less sweet, the Hainanese-style skewers come with an equal portion of lean meat and pork lard. Fans of pork lard, Hainanese-style satays should be on your order list.
For those who enjoy sweet and salty combination, Melaka-style satay will be a great match. The Melaka-style satay is seasoned with a special savoury marinade and grilled over high heat, the best way to eat it is to dip it with their signature sweet and sour pineapple peanut sauce.
Big Brand Satay Boutique also offers satay marinated in aromatic truffle and spicy sichuan. Besides satays, they also offer a delectable selection of grilled seafood on the menu too. If you're planning to throw a BBQ feast at home, Big Brand Satay Boutique definitely hits the spot!
Use <FOOD39OFF> to enjoy $3.90 off with no minimum spend here!