Let's be honest here, I think most of us fall into this category before when our co-workers and acquaintances ask us what we want for Christmas, and our polite response is: I don't want anything for Christmas.
What we're actually saying is: I'm running out of space at home, I don't want mugs, photo-frames, alarm clocks, calendars… you get my drift.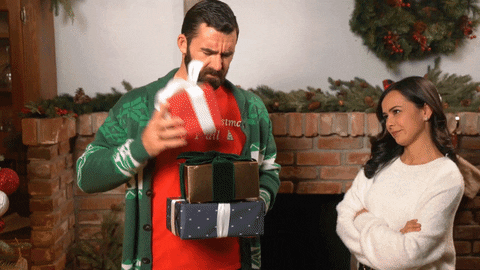 But food is always a good idea — they won't take up too much space or be left in ruins because, in a few minutes, hours or days, they'll be happily consumed. You just need to make sure your person doesn't have any food allergies.
Still unsure of what to gift? You're in the right place. Check out these gift ideas for the person who says they don't want anything.
Christmas flavoured coffee are the perfect companions for the WFH life. Generation Coffee is brewing Peppermint mocha and Toffee Nut Latte to brighten up your working days this month. They are available in bundles of 6 at $30 as well as a gift set that comes with a reusable and eco-friendly Huskee cup and two bottles of Christmas flavoured coffee at $33.90. Get it from uNeed by Changi Recommends.
---
Are they a fan of durian? Yes. Then look no further, this is the ideal Christmas cake for them. Golden Moment launches limited edition Christmas Night Durian Cake, which is crafted with 100% pure Mao Shan Wang Durian Purée, dark chocolate glaze and their trademark edible gold dust. Get it from uNeed by Changi Recommends.
---
Tea is always a good idea. This season, The Tea Story has introduced two types of gift sets at $28 and $48 each, featuring festive blends and an array of sweet treats. Get it from uNeed by Changi Recommends.
---
They are always great for parties, movies marathon and WFH snack time. Homegrown label The Kettle Gourmet launched a party gift box which consists of all 6 flavours at $32. Get it at uNeed by Changi Recommends.
---
Ok, this is not edible, but it doesn't take up too much space. Pass It On's plantable candles pay tribute to iconic destinations that are endangered due to climate change. The Candleholders are designed to be easily repurposed as planting pots with biodegradable seed-infused paper candle lids, so it's a win for the consumer and mother nature.
Smell and memory are intertwined, so while travel is still out of reach, for now, you can reach for these travel-inspired scented candles that'll transport you from the Alps to the enchanting Venice city. Each candle is priced at $32, and currently, there are 10% off when you purchase 4 or more candles. Get it at uNeed by Changi Recommends.
---
Spend Less, Get More with uNeed by Changi Recommends!