Each year on the second Sunday of May, we pause to celebrate the sacrifices and contributions of the mothers in our lives. While we all take time to recognise their importance each Mother's Day, it's impossible to go a single day without realising the benefit mothers have in all of our lives.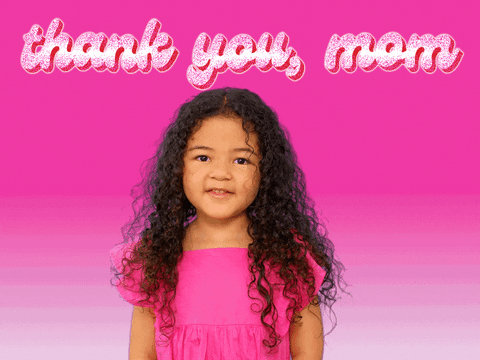 So why not celebrate the moms in our life every day?! This month, give her a break from cooking with homegrown Soup Restaurant's seasonal menu and takeaway deals throughout the month of May, time for you to show your appreciation and delight her taste buds!
Psst… my mother isn't a fan of my western cooking style, but luckily I can always count on Soup Restaurant to impress her.
Show your love and appreciation with Soup Restaurant's Specialities
Traditional herbal soups and home-cooked dishes are synonymous with Soup Restaurant; I'm sure locals who dined at Soup Restaurant would rave about their nourishing soups and signature Samsui Ginger Chicken and they have been serving this food-obsessed nation for the past three decades. This year marks Soup Restaurant's 30th anniversary.
Food brings people together, and I couldn't agree more, it's a great way to unite your family over the dining table. Soup Restaurant has come up with an array of specialities and created two set menus that will be available throughout the months of May and June.
Expect premium ingredients like fresh codfish maw and Japanese rice in their specially curated menus that will win the approval from your parents and even the young ones in the family.
It would be remiss of you to skip the Doubled-boiled Fresh Fish Maw with Ginseng in Black Chicken Soup at Soup Restaurant. Brimming with fresh codfish maw and ginseng, this nourishing soup has been simmered for more than four hours, each sip is flavourful and begets another sip. This soup which is high in collagen and antioxidants is my mother's favourite.
Samui Ginger Rice with Baby Abalone & Pine Nuts is a special rice dish by Soup Restaurant. Not only does it looks good, the taste is on point too. In partnership with Japan Rice Export Association, these grains are harvested from the Iwate prefecture in northern Japan. Steamed Japanese rice is tossed with toasted pine nuts which impart a light fragrance and a delectable crunch, along with the restaurant's signature ginger sauce perks up this rice dish without the peppery flavour. It's a well-executed rice dish that won't leave you feeling surfeit.
Appreciation Set (Price range: 2 Pax at $108 to 6 pax at $398)
Double-boiled Fresh Fish Maw with Ginseng Chicken Soup
Samsui Ginger Chicken
Steamed Uncle Lapan Fish with Cordyceps Flower
Abalone Seafood Pot
Tie Ding Mushroom with Prawns
Samsui Ginger Rice with Baby Abalone & Pine Nuts
Comes with Handmade Rose Buns and Citrus Jelly with Aloe Vera
The specially curated menus are reasonably priced and well-executed, you won't be feeling robbed of choice.
It is also important to know the new Covid-19 regulations will take effect from May 8 onwards, which means the size of social gathering has been reduced from 8 to 5. But fret not, Soup Restaurant offers takeaway and food delivery for a cosy celebration at home. 
Appreciation Combo (serves up to 3 pax at $78)
Samsui Ginger Chicken
2. Mui Choy Braised Pork Belly with Butterfly Buns
3. Samsui Ginger Rice with Baby Abalone & Pine Nuts
4. Handmade Mini Longevity Buns
Family Combo (serves up to 5 pax at $198)
Samsui Ginger Chicken
2. Abalone Seafood Pot
3. Asparagus with Sweet Pea in White Truffle Oil
4. Samsui Ginger Rice with Baby Abalone & Pine Nuts
5. Handmade Rose Buns
or call hotline 66459 330 (Monday to Friday – 9am to 6pm)
Self-collection and delivery options are available.