How would you react when your bowl of ramen is on fire? I mean, literally set on fire, right before your eyes, in all its fiery display that you can even feel the heat?
When I first heard that Kyoto-based flaming ramen is coming to Singapore, I was thrilled. It's like Fire Jutsu on ramen (Fans of Naruto will know what I'm talking about), except the fact that it's not prepared with the art of ninjutsu, and the chef wears heat-resistant gloves.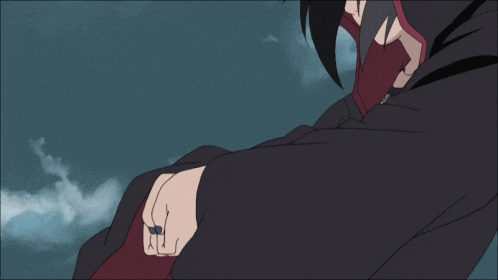 Of course, sceptics must have thought that the fire ramen was all theatrical. You'd be proven wrong and be surprised by the complex flavours (even if you don't enjoy green onions). It's nothing quite like the usual ramen you had before, and your heart might skip a beat.
World's First-Ever Flaming Ramen from Kyoto 
Menbaka Fire Ramen has been around in Kyoto, Japan for more than three decades since 1984 and they have been setting bowls of ramen ablaze in front of diners. But it's not just any type of ramen, but their signature smoky Shoyu Ramen topped with chopped Japanese green onions (or specifically Kyoto-grown green onions).
Ask Master Masamichi Miyazawa what's the secret to his ramen? He would gladly show it off to you, but before that, he will be holding up several placards to tell guests to observe a few safety rules. Grab a seat at the counter, keep your hands at the back and don't panic. After a final safety check, he will douse the Japanese green onions infused oil over the ramen which instantly erupts into a huge tower of flames (which lasts for about 5 to 7 seconds). This is no doubt the fiercest looking noodle dish hailing from Kyoto.
Technically, the fire is not just for show, it's truly a way of bringing out the sweet aroma of the green onions at the same time neutralising its pungent taste. The result? A glistening bowl of ramen with a distinctive charred aroma and flavour. But not to worry, the noodles, slices of chashu and green onions aren't blackened at all.
View this post on Instagram
One-of-A-Kind Ramen Experience 
Do you want to capture this moment of bravery? Hand over your phone as they have set up hanging selfie tripod for diners. And this was the idea of Master Miyazawa's son who led the humble ramen stall in Kyoto to making headlines around the world.
One might wonder if anybody came out of the fiery culinary display without eyebrows or moustache before. Well, according to Master Miyazawa, who has served this flaming bowl of comfort food for over thirty years, no one has been harmed in the process.
Still not convince? A state-of-the-art exhaust is part of the outfit in its first outpost in Singapore, it will whisk away the flames and fumes promptly when the preparation is complete. Please be assured that you're not walking into a haphazard open kitchen.
View this post on Instagram
View this post on Instagram

View this post on Instagram
Since we can't be travelling to Kyoto anytime soon, a trip to Menbaka Fire Ramen located at Orchard Cineleisure Level 5 can be equally satisfying. All items on the menu are reasonably priced. What's even special at their first outpost in Singapore is that apart from its signature Shoyu broth, they introduced a vegetarian option and the traditional Tonkotsu broth.
In addition to its signature Kyoto-style ramen, they also serve Kyoto's famous Uji Matcha beverages and desserts. I recommend pairing the signature smoky shoyu ramen with an ice-cold Kyoto Matcha Beer. But if you're not into beer, then the ice Kyoto Matcha Latte is highly enjoyable too.
Curious to watch other diners' expression? Stay longer by ordering desserts. The Sweet Sake Milk Icecream delivers a sweet satisfaction and you'd probably wish you had two scoops.
If you were asked what's the most memorable meal you have had this 2020, Menbaka Fire Ramen should easily top the list.
View this post on Instagram
Menbaka Fire Ramen
8 Grange Road #05-03 Cathay Cineleisure Orchard, Singapore 239695
Grand Opening Day: 24 November 2020, Tuesday at 3:40pm
Opening Hours: Daily from 12pm to 9pm
Opening Promotion: Enjoy 1-for-1 Fire Ramen on 27 to 29 November
In celebration of the opening of its first overseas outlet in Singapore, Menbaka will be offering a limited time 1-for-1 promotion for all fire ramen. Available from 27 to 29 November 2020 only, while stocks last!