Do you have champagne problems? We're here to help!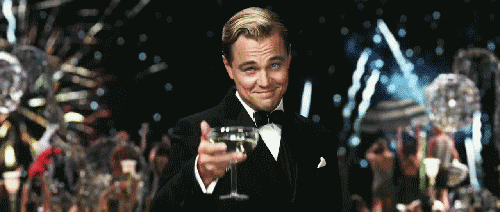 We know that there are so many brands out there when it comes to champagne and all sorts of bubbly wine, so we put together a list of fancy pink champagne and sparkling wines for you to indulge all year long.
Champagne Perrier-Jouët is a Champagne house based in Épernay, founded in 1811. The wines are typically floral and elegant. Champagne Rosé is the appellation for Champagne tinted pink by the dark pigment contained in the skins of Pinot Noir and Pinot Meunier grapes. The wines are sometimes referred to informally as 'pink' champagne.
Apricot and kumquat fruit is set on a fine, satiny mousse in this elegant Champagne, it delivers some toastiness and delicate acidity. A classy gift for the sophisticated drinkers.
---
G.H. Mumm is the leading international Champagne House in France, with its distinguished heritage dating back to 1827. it's a bottle of quality champagne made from Pinot Noir by MUMM Rose, it's clean, fresh and friendly on the palate. A delightful pink bubbles, with notes of strawberry, raspberry, and cherry. Pairs well with pork dishes, salmon, shellfish and soft cheese.
---
This is a Champagne destined for gastronomic delights. Fine bubbles in copper pink with notes of red berries and roasted almonds. Remarkably full on the finish, underpinned by heady, floral notes. Ideal for accompanying fine food and for entertaining, Palmes d'Or Rosé, made according to the "saignée" method, is generous and charming and best shared with an intimate circle of friends. It would make a heavenly digestive to end a meal in style.
---
Vivienne Cuvée 2019 by Fáutor Winery from Moldova. Made from five grape varieties: Shiraz/Syrah, Cabernet Sauvignon, Merlot, Tempranillo, Feteasca Neagra, regarded by many as the best rosé wine ever made in Moldova. It's mainly cherry notes with a citrus finish.
---
Want to create an awesome home bar, but not sure where to start? Read this.