Before the pandemic, you could probably tell the person who's always stressed to go on a long holiday abroad to recharge. With limited flights and exorbitant fares, travelling abroad may not be the best prescription in the year of pandemic. How about pampering them with practical gifts this holiday season? 😇😇😇 You may want to buy for yourself in case life gets to be a bit chaotic as well.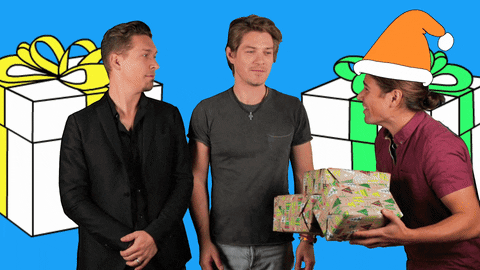 Inspired by air travel, the Flight Therapy Mist Spray is specially crafted for those who are constantly on the move. Available in five distinctive blends, these alcohol-free aromatherapy sprays help to relieve tension, soothe the mind and improve sleep quality. To that friend of yours who's always stressed out: Keep calm and spray on.
A hectic life or a stressful situation can take a toll on the muscles. Most of the time it manifests in the neck and shoulders. Let OSIM uCozy Neck & Shoulder Massager loosen up the knots and melt away the day's stresses.
Life isn't always a bed of roses, but you can smell like roses. Drift off to slumberland with Fresh Rose Deep Hydration Sleeping Mask that makes you feel like you're lying in the middle of a rose field and wake up to beautiful glowing skin. Bless the person who's always stressed out about life and worried about fine lines with this. Tell them to stop reading the news at night and just call it a day!
One of the best-selling Dr. Jart+ sheet masks, this version works to brighten the skin tone and prevents dark spots and hyperpigmentation from the sun and blue light exposure. For time-starved working adults, sheet masks are one of the best ways to pamper your skin at home.

Not getting enough sleep can cause irritability and stress, while healthy sleep can enhance well-being. For those who are working late-night shifts and trying to get a good rest in the day. QuietOn does a great job of blocking out low-frequency noise and are small, light and comfortable to wear.
Instil a sense of calm and harmony after a day's work with this nourishing shower gel. For workaholics to upgrade their evening routine and make time for rest and rejuvenation.
Spa therapy is a proven way for stress sufferers to seek relief. The Outcall Spa is Singapore's most popular choice for a professional spa therapy in the comfort of your own home.
In the midst of a stressful modern life, the act of brewing a cup of tea is a good opportunity to slow down and create space for gratitude and silence. Tea Story offers two types of gift sets with tea blends that come in boxes or pouches. A nice cup of tea at the end of the day can work wonders on stressed-out people who need a moment of calm.