Sweep your beloved off their feet and take them to Casa di Giulietta (also known as Juliet's house), the site which inspired Shakespeare's play – Romeo and Juliet. Shakespeare fans and hopeless romantics would have known, this is supposedly the site where the two star-crossed lovers first declared their love for each other at the balcony.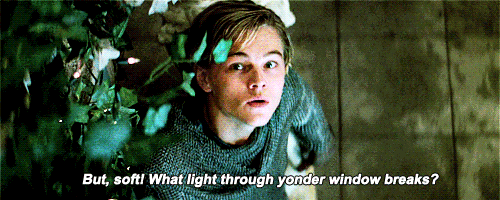 The 13th-century medieval gothic house put Verona, Italy on the map and has drawn a steady flow of romantics from all over the world — largely due to its significance in Shakespearean fiction as well as the modern romantic-comedy drama 'Letters to Juliet'.
This Valentine's Day, Airbnb is letting two star-crossed lucky lovers win a night stay in Juliet's house for the first time ever.
The winning couple will stay in Juliet's balcony bedroom in the heart of the Verona, outfitted with the actual bed used in Franco Zeffirelli's 1968 film adaptation of the story.
And of course, Valentine's Day is synonymous with candle-lit dinner for two, and in this case, at Juliet's house, you and your partner will be treated to a candle-lit meal hosted by two-Michelin star Italian chef, Giancarlo Perbellini.
And not only that, the winners will have a personal butler, go on a private Shakespeare-inspired tour of Verona and even get to read and answer some of the 50,000 letters addressed to Juliet every year.
"This stay will give one couple the unique chance to celebrate their love in what is possibly the most romantic home in the history of literature," said Giacomo Trovato, Airbnb's general manager for Italy.
How to Win
We know Valentine's Day is a cheesy holiday and that's its charm, so there's nothing shameful to admit you're in love. You might just win this opportunity to surprise your better half!
Send a letter to Juliet's club at Airbnb.com/Juliet
Your letter must reveal to Juliet and her secretaries why you and your partner would be the perfect guests for this once-in-a-lifetime rendezvous in the Verona, the capital of love.
All entries must be submitted before 11.59pm EST on Sunday, February 2.
In the age of influencers, this is a #onceinalifetime staycation worth wishing for. An unforgettable, one-of-a-kind Valentine's day experience in Northern Italy awaits.