The Christmas season is around the corner, and it's typically a time where families come together to exchange gifts, celebrate good tidings and blessings of the past year. And if you're residing in equatorial Singapore like me, it's also a season of endless shopping and feasting.
But for now, let's take a mental vacation to wintry Europe and imagine your future Christmas trips to one of these awe-inspiring destinations.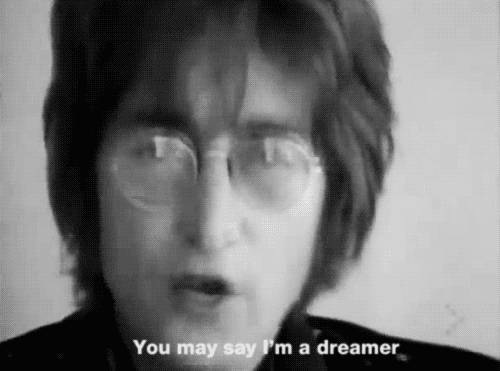 To help you get into the festive spirit, listen to John Legend crooning to The Christmas Song.
1. Garmisch-Partenkirchen, Germany
Germany may be famous for its enchanting Christmas Markets, but if you get a chance to venture beyond the city, check out this charming Bavarian town, Garmisch-Partenkirchen.
A popular ski and wellness resort surrounded by Germany's highest peaks, a lot has been said about how it is the gateway to Zugspitze, the highest mountain in Germany, and also a place to experience the world-record cable car cruise. The summit offers expansive views over the Bavarian Alps and nearby valleys with beautiful alpine lakes.
But there's more to Garmisch-Partenkirchen apart from getting to the top of Zugspitze. Just an hour's train ride from Munich, this charming Bavarian town transforms into a real-life snow globe every winter.
View this post on Instagram
Of pastel-coloured buildings and churches set against the snow-white mountains, it's worthwhile to dedicate at least 48 hours to take in the sights. Whether you're a skiing supremo or not, there are plenty of outdoor activities to be experienced in Garmisch-Partenkirchen. Come Christmas, you can expect shimmering skating rink, the smell of roast chestnuts and hot cocoa on the streets.
---
2. Chamonix-Mont-Blanc, France
View this post on Instagram
Now we move on to the French Alps. Home to Mont Blanc, also called La Dame Blanche, the highest peak in western Europe. Snow and ice cover it year-round, and only the most experienced alpine climbers summit it on their own. Otherwise, you can hire a mountain guide, or you can simply spend your time exploring the lower trails. Mont Blanc is definitely a show-stopper but let's not forget about the base of the summit – Chamonix-Mont-Blanc village.
Nestled in a valley surrounded by the French Alps, this alpine town is accessible throughout the seasons, but it's exceptionally beautiful in winter. The village is adorned in yuletide ornaments, and kids make snowmen in snow-covered streets, Christmas lights on stucco buildings, and when it begins to snow you think you were living in a snow globe.
View this post on Instagram
---
3. Hallstatt, Austria
View this post on Instagram
One of the most dreamy fairytale villages in the world, Hallstatt has attracted over 1 million tourists annually. Who would have guessed this little village known for its rich salt mine would attain international recognition as a UNESCO World Heritage Site and the most instagrammable place in Europe?
View this post on Instagram
Every winter, Hallstatt looks just like a perfect Christmas postcard.
It's hard for an urban dweller not to get romantic and wax lyrical about a place like Hallstatt. Gentle snow had begun to fall, you stand before the Alps and marvel at how the pastel-coloured timbered houses perched neatly on the foot of the Alpine mountains… Now you know why this is the most photographed place on earth.
---
4. Launterbrunnen, Switzerland
View this post on Instagram
Next stop, the Swiss Alps! When in Switzerland, you definitely have to venture beyond Bern and spend a couple of days in the alpine village. You'll see waterfalls in Lauterbrunnen, snowy peaks, and clouds so close that you could almost reach out and touch them! In the winter, this town is covered in icy frost, and it does look like a scene from Disney's movie Frozen. 
There's a sense of otherworldliness in Lauterbrunnen. Perhaps it's the massive waterfall, the magnificent mountain peaks and rocky facades. Legend has it that the village of Lauterbrunnen was J. R. R. Tolkien's inspiration for The Lord of the Rings. 
View this post on Instagram
---
5. Rovaniemi, Finland (a.k.a Santa Claus Village)
View this post on Instagram
Somewhere far far away, lives a burly, white-bearded man who loves Christmas carols, reindeers and bags of presents! Rovaniemi is the ultimate Christmas village, and it is also the hometown of Father Christmas, also known as Santa Claus!
It's one of the most spectacular places on earth to bask in the yuletide atmosphere, and in addition to snow, there are reindeers and northern lights!
View this post on Instagram
As the world is still grappling with the Covid-19 pandemic, this Christmas might not be the same as the others we've had, but it provides us with a time to reflect and be grateful for what we have now. Until the world finds its footing again, we can travel vicariously through the internet.