I bet you've heard of Japan's popular Shinshu Apple Kit Kat, but how about Shinshu apple sorbet? Using the finest apples grown in Nagano, Japan, Shinshu apple sorbet is so fragrant and refreshingly sweet, and it's what we all need to feel like we're back in the land of the rising sun!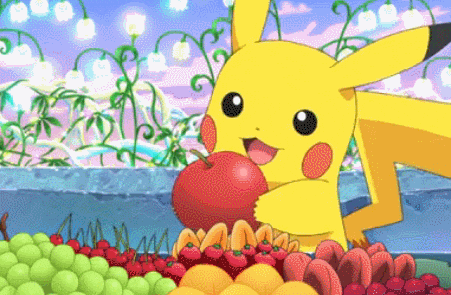 Can't wait to try it? There's now an easier way to get exclusive fresh produce from different prefectures of Japan, without the need to take a flight, or even walk to the nearest Meidi-Ya.
Launch of Okinawa International Logistics Hub
Okinawa International Logistics Hub will be bringing a multitude of rare, fresh and seasonal produce as well as ready-to-eat items from Japan's various prefectures to Singapore! With Okinawa as the southern gateway of Japan, it allowed good access to the ASEAN countries. Okinawa International Logistics Hub is able to deliver specialities from Japan to Singapore inexpensively and efficiently due to its accessibility to Naha airport, thereby ensuring the optimum quality of its produce.
Tiger Prawns, Snack Pineapple from Okinawa and Many More Agricultural Goodness
The Shinshu Apple Ball is just one of the items making its first-ever debut in Singapore.
Okinawa is renowned as the largest producer of tiger prawns in Japan, and one of Japan's finest prawns – Ginoza Tiger Prawns. Each prawn's clear and translucent flesh signals its premium quality and freshness. Frozen instantly at -40 degrees Celsius when they are caught, the prawns can be served as sashimi after defrosting. Sweet and tender, the Japanese tiger prawns are sure to be a delight amongst seafood lovers.
Another Okinawa's pride and joy is the Snack Pineapple. The bright and yellow flesh promises a soft, fragrant, moderately juicy and tender bite. The flesh is soft enough to peel off by hand, with a unique central core that hits just the right note of sweetness. The Snack Pineapples have a high sugar content mixed with low acidity, which results in a sweet, candy-like flavour.
Get exclusive deals for fresh produce from other regions in Japan, including Kagoshima, Hiroshima, Fukui, and Shizuoka 
Presenting the world's first Annouimo Sweet Potato Caramels, exclusively launching in Singapore! Made from Annouimo sweet potatoes, this premium variant is known for its exceptional sweet flavour profile. The sweet potatoes are grown specially and solely on a tiny island off Kagoshima Prefecture in Tanegashima, Japan.
If you're a fan of sashimi, here's your chance to purchase them starting this October. Introducing the Decanter Aged Amberjack Carpaccio with Olive Oil and Kanoya Soy Sauce is a premium delicacy served only in Michelin-starred restaurant in Tokyo. Kagoshima Prefecture is the largest producer of amberjack in Japan. The amberjack (kanpachi) is aged for 6 to 8 days using a special decanting method of air exposure to bring out its natural umami flavour. Its rich flavours and melt-in-the-mouth texture has made it a prized catch.
Get Quality Japanese Fare Delivered to Your Home
Since most of us can't be eating our way around Japan right now due to the pandemic, Okinawa International Logistics Hub is partnering with Singapore Home Cooks to bring you on a trip to different regions of Japan — virtually, every Monday starting from October 5th. Plus, look out for special deals during the live stream! Visit Singapore Home Cooks Facebook Page for the latest updates.
5 October 2020: Kagoshima
12 October 2020: Nagano and Okinawa
19 October 2020: Fukui
26 October 2020: Hiroshima
2 November 2020: Shizuoka